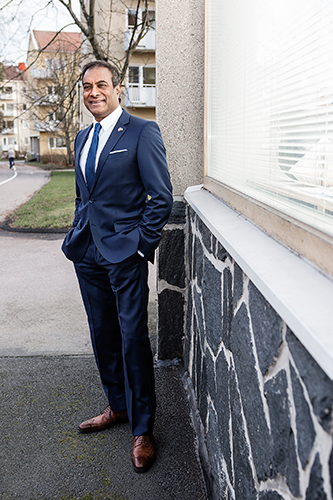 I am Andy Bassuday.
I am a very patriotic, proud & professionally fulfilled Canadian Speaker, Trainer, Realtor & Entrepreneur residing in my hometown of Toronto & Helsinki.
My Mission Statement
Taking you from good to great to world class!
Impacting & Improving Your Communication Flow, by Investing Time and Effort to Ensure that YOU do what YOU do BEST, & Helping YOU to Communicate & Connect with Class & Style!
My Value Proposition
What's in it for Your Organization?
1) Strategic & Powerful Selling Techniques and Presentations to dramatically, make your Message Stick or Improve your Market Share.
2) Soft Skills in meeting New clients, Challenging Clients, Handling Objections and Maintaining Client Retention.
3) Confidence to Communicate and Connect with Ease, any Time, any Where in the World.
However, my belief is very simple: it's not so much about listing all my accomplishments, as about demonstrating that what I do works! Rather than provide more lists of all the many things I can share with you, I think it would be best that we have a face to face meeting so I can show you how I work and what you can expect from me. Most important to me is you, the client, and what you want and how I can help you get what you want in the time you want.
Here's wishing you a fantastic day!
Contact me:
andy.bassuday@blueteam.fi
+358 45 1243128
Canada:
416 505-7257 (Mobile)
416 495-2246 (Direct)
email: abassuday@trebnet.com
www.andybassuday.com